7-renos
About the Author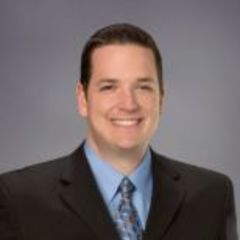 Meet Jonathan Harper
Starting his career in Real Estate in 2006, Jonathan has proven it's possible to succeed in any market. He started his career with Keller Williams and won the Rookie of the Year award. Over the last 14 years Jonathan's priorities have helped him build a group of like minded agents and become one of Washington State's highest producing Teams. Go Pro Homes has risen to the top and sold over 150 homes a year while the average broker only sells 5-7. Our Team priorities are simple – they are his clients. We find nothing more gratifying than a successful sale and a satisfied client. We are committed to providing excellent service, innovative ideas, and unparalleled standards of honesty and integrity in business.
Our Team is proud to be part of the Keller Williams Puyallup Office, in part because of their vast presence in the marketplace, as well as their forward thinking and advancing service through technology.
The Go Pro Team has sold over 2900 homes since 2007 (we are selling a house every 2 days when the average agent sells 5-7 houses a year!) But that is not why you should hire us.
We are a team of real estate specialists. My role on the team is "Listing Specialist" and I'm proud to say that our homes sell fast and for the most amount of money.
How do we do this and create a great overall client experience? Go Pro has hired a team of consultants, strategists and specialists to ensure that our customers receive the highest caliber of service imaginable. Because we're one of the highest selling teams in the country, Go Pro attracts talent, and we are excited to get to work for you as your trusted advisors.
*Statistics source are taken from broker metrics.
Awards and Accomplishments
Accomplishments:
2006 Keller Williams Rookie of the year and Bronze award
2007 Keller Williams Silver agent award
2008 Keller Williams Silver agent award
2009 Keller Williams Platinum team award homes sold 100-199
2010 Keller Williams Platinum group award homes sold 100-199
2011 #3 Real Estate group award KW Northwest Regions
2012 REAL Trends "The Thousand" Rankings as Teams by Sides Teams by Volume
2012 #2 Group units award KW Northwest Regions
2013 Double Platinum Group award 200-299 homes sold
2013 REAL Trends "The Thousand" Rankings as Teams by Sides Teams by Volume
Jonathan is partner of Keller Williams Realty Puyallup and owner of Go Pro Real Estate
Jonathan's greatest life accomplishments are his faith, family and friends.
If you are looking for a knowledgeable, dedicated, and compassionate real estate agent.. Call us Today